SHELL AND TUBE HEAT EXCHANGER
Shell and tube heat exchanger, also known as tube cooler, the liquid flowing inside the tube for the tube range, the liquid flowing outside the tube for the shell range, the wall of the tube bundle that is the heat transfer surface, the temperature change to take compensatory measures to eliminate or reduce thermal stress.
The shell and tube heat exchanger heat transfer area is large, the product volume is small and lightweight. It can bear the cooling load of the whole system, and it is convenient for cleaning, inspection, and maintenance during operation.
Shell and tube heat exchangers from small to medium and large can be designed and manufactured according to customer requirements, covering the widest range, and can be applied to all industries.
To save you time, we have also prepared a PDF version containing all the contents of this page.
Why choose Jedheatexchanger.com?
We are a company that values customer satisfaction. We have been manufacturing and supplying quality coolers to meet all your needs.
With over 20 years of practical experience in marketing heat exchanger products, we have mastered the use of how to make professional yet beautiful coolers.
From choosing the best materials and turning them into a product you'll be happy with, to marketing and shipping them all over the world, Jedheatexchanger is the name you can trust.
We have tube coolers in stock to add to your purchasing plan!
We have been producing standard conventional tube coolers, although there is an increasing demand for custom products. Here are some of our best-selling items.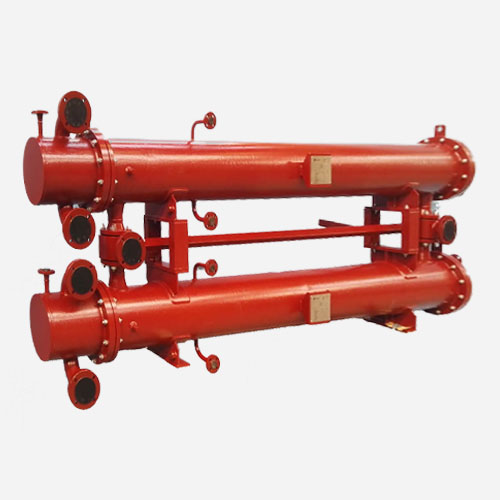 Advantages of our tubular coolers:
Choice of the bare tube or rolled fins
Higher coefficient of outer film entrepreneurship for different materials of tubes and better resistance to pollution
Purple copper tubes can be chosen
Purple copper tube fin heat sink with small volume and large heat exchange area.
A spiral deflector can be selected
Can make the cooled liquid into a spiral continuous uniform rolling flow, speeding up the frequency of cold heat exchange under the folded domain produced.
Expanded tube sealing is optional
Avoiding the bad changes produced by the material after high-temperature welding
Excellent structural performance
Stable sealing performance, like high thermal efficiency and small footprint.
Estimated wholesale price
Payments made to Jedheatexchanger products are secure, and the following is a summary of the costs you will incur.
Free of charge! We have a separate team that can produce solutions, drawings, improvements, and upgrades according to your requirements.
Including air tightness test, weld PT, full-size inspection, oil cooler performance test, etc.
Materials, accessories, assembly, machining, production, workpieces, welding, painting, and a host of other costs and time are required.
This is the amount you will know to get the product from the factory to your doorstep. We provides you with any kind of convenience.
Estimated manufacturing and shipping times
We work quickly. With more and more customers approaching us, we have no other choice but to prioritize speed. Let's take a look at the entire process of manufacturing and shipping.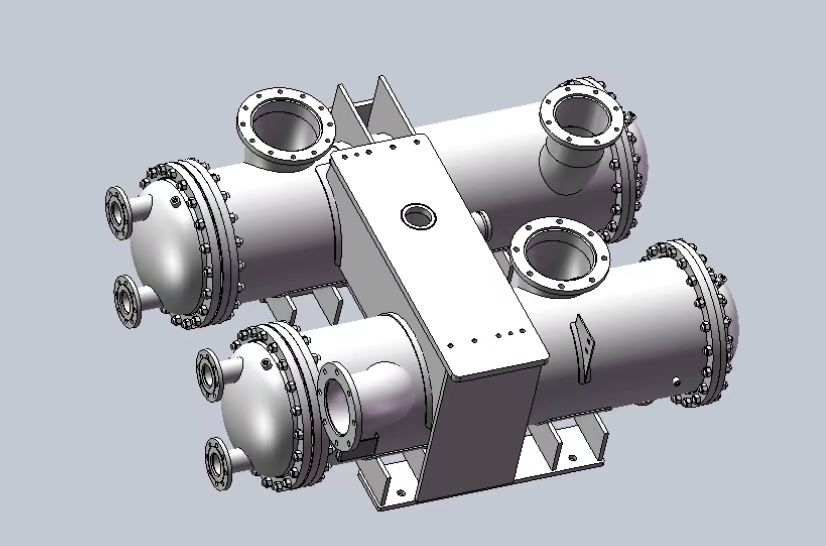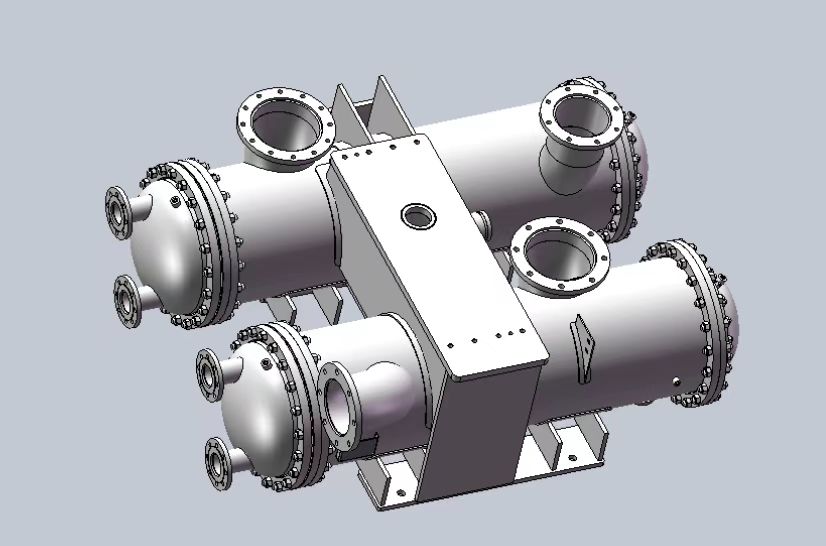 The team will discuss with you the program, performance, cooling range, heat exchange requirements, parameters to the final satisfaction.
The product will take 7-50 working days according to the process of the material, parts processing, cleaning, assembling, welding,  painting, packaging, etc.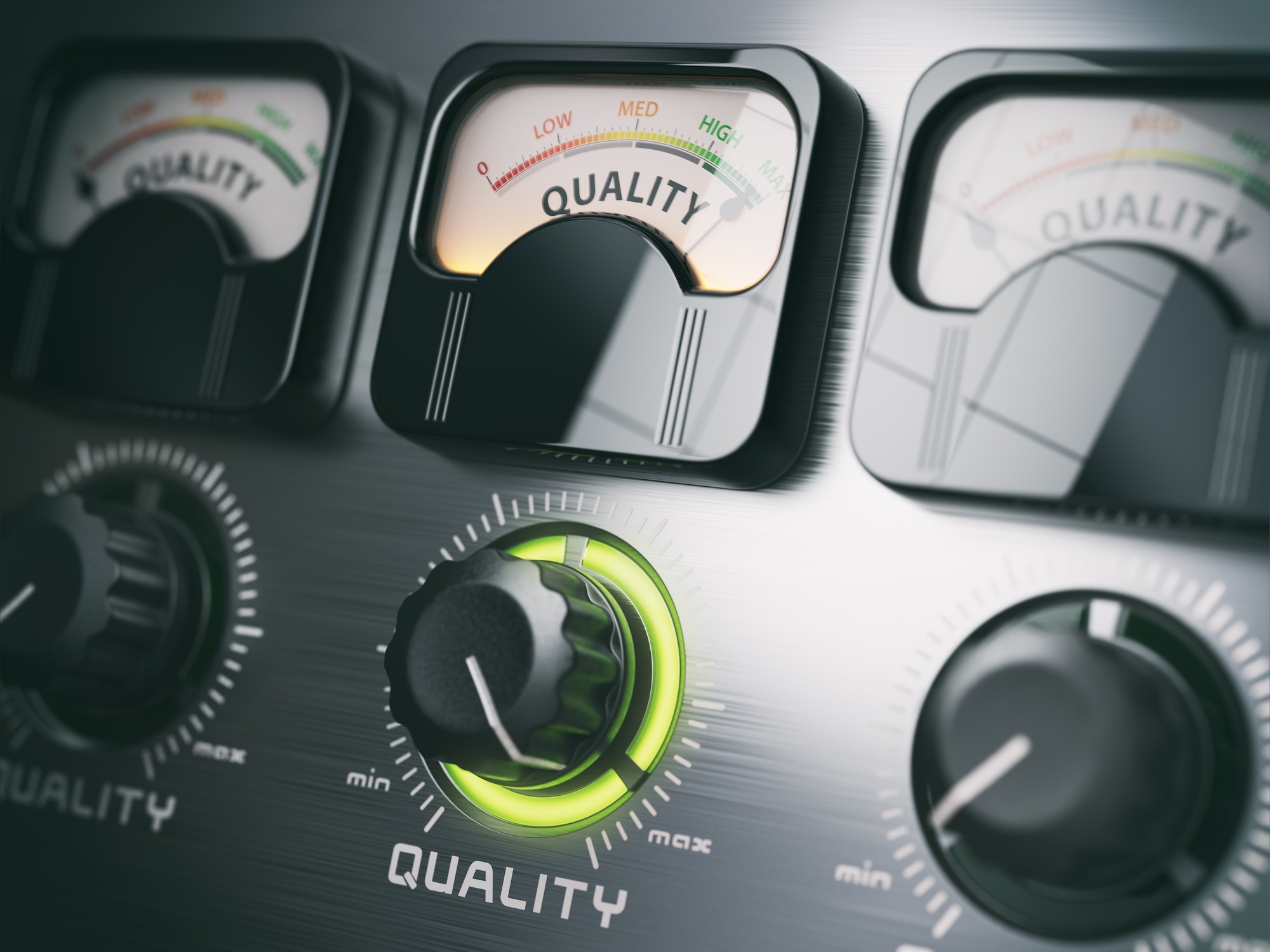 3. Inspection and testing time for all products
These tests and reports require time: gas tightness testing, weld PT, full size inspection, oil cooler performance, and pressure testing.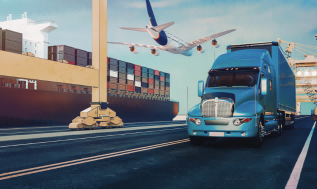 4. Sea and land transportation time
You can choose to ship your goods by sea, air, land or rail, and we will do a good job of reinforcing the packaging for safe transport.
Is It Good As Other coolers? Things you Need to Know
To save you from worries, here are some facts you need to know about our heat exchanger supplies:
Where do most of the materials come from?
All of our raw materials come from manufacturers who have been audited by our suppliers, and there is no shortage of top 10 parts suppliers.
Can I get any instructions?
We will provide you with product instructions so that you can install the equipment according to the drawings.
How long will it take for me to receive the items I ordered?
Usually within 3 weeks if it is not a custom product, but it can take up to 60 business days if there is a problem with inventory.
Is this product currently on sale?
Please contact sales first to confirm availability. However, you can confirm by clicking on the "Quick Quote" button, and we will respond immediately.
Products Related To Shell And Tube Heat exchanger
We have a large selection of heat exchangers for various applications. With us, you can order your products according to your own drawings and specifications or you can choose from our large and wide standard selection. In addition, our short lead times and good logistics make us an efficient and reliable partner.
WE'D LOVE TO HEAR FROM YOU
Customizing Your Heat Exchanger
If the following information is provided, you will receive an accurate cooling system solution within 24 hours. If you do not have a detailed plan at the moment, we are also willing to help you with our experience.